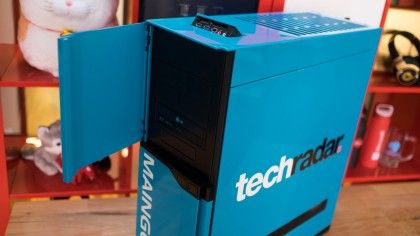 It wasn't but a few years ago that pundits were clamoring for the death of the traditional desktop computer. It's 2017, though, and the PC hasn't gone anywhere. In fact, with AMD's Ryzen processors finally here and its successor on the way, it's only a matter of time before the PC space is littered with more powerful – not to mention more affordable – options.
Performing hardware-intensive tasks such as gaming and video editing on a powerful rig with personalized components is like nothing you could experience on a tablet or laptop. Averting dead batteries and upgrade limitations are just two of the many benefits the best PC has to offer.
PCs have an upgradeability factor that's virtually unparalleled. If you want to save up for the inevitable GTX 1080 Ti to shove into your computer's chassis, that's your prerogative, and it'll likely garner you that sweet 4K HDR sweet spot in top-end games such as Mass Effect: Andromeda.
There is a wide range, however, of form factors to choose from when shopping around for a new PC. The minimalism and compact nature of all-in-ones like the HP EliteOne 800 G3 is sure to appeal to those desperate for accessibility. Meanwhile, the traditional desktop PC tower still trucks on alongside tiny computers that go under your TV stand called mini PCs.
Save for our Apple examples, which naturally come loaded with macOS Sierra, and the Chrome OS-equipped Acer Chromebase, you can expect any one of the PCs on this list to support Windows 10 – whether out of the box or with an upgrade.
1. Dell XPS Tower Special Edition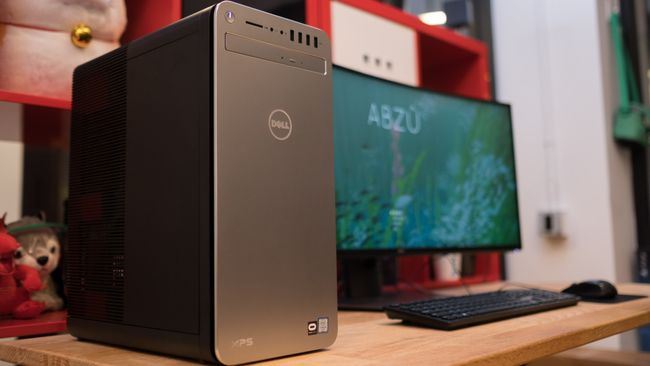 Don't be fooled, this machine is a gaming PC at heart
CPU: Intel Core i5 – Core i7 | Graphics: AMD Radeon RX 480 – Nvidia GeForce GTX 1080 | Storage: 1TB HDD – 512GB SSD; 2TB HDD | Communication: Gigabit Ethernet, 802.11ac Wi-Fi, Bluetooth 4.2 | Dimensions (W x D x H): 7.09 x 14.02 x 15.22 inches
Leave it to Dell to contrive a computer that's not only affordable, but arguably one of the best options for gaming disguised as a regular productivity machine. It may not have "the look," but the XPS Tower Special Edition is capable of far more than basic number crunching. Featuring anywhere from an Intel Core i5 to Core i7 Skylake processor paired with 8GB of RAM, that would be enough to make the Dell XPS Tower Special Edition sing.
But Dell didn't stop there. Rather, the computer company managed to squeeze in discrete graphics that, surprisingly for a pre-built machine, doesn't cost an outrageous wad of cash. Not only that, but register your XPS Tower Special Edition with Dell and they'll throw in complimentary customer support via the web. If you prefer your PCs with subdued, austere designs over those bedecked with aliens and snakes, this one does it all.
2. Apple iMac with 5K Retina display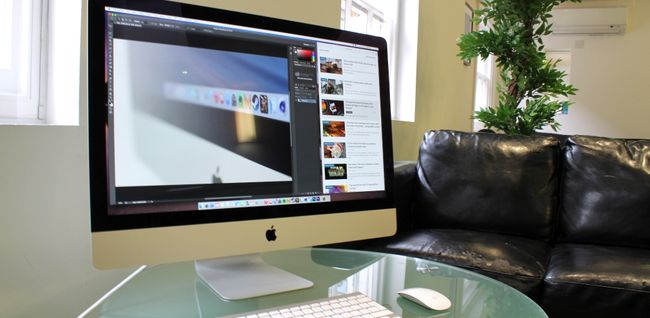 A stylish all-in-one with a stunning screen
CPU: Intel Dual-Core i5 – Quad-Core i7 | Graphics: Intel Iris Graphics 6000 | RAM: 8GB – 32GB | Storage: 1TB HDD – 3TB SSD | Communication: Wireless: 802.11ac, Bluetooth 4.0 | Dimensions (W x D x H): 196 x 196 x 36mm
The iMac is known for its essentialism. Easy-to-use hardware combined with the famed accessibility of macOS makes for a nigh-perfect computing experience. A built-in screen, speakers and 802.11ac wireless networking are only complemented by the fantastic Magic Keyboard and Magic Mouse 2. All you need is a power cable to get it up and running.
There's quite a range of iMacs, starting at £899 (around $1,365 or AUS$1,943) for an entry-level 21.9-inch model with a dual-core processor that's just enough for basic tasks, up to 27-inch iMacs with quad-core processors and even the optional 5K display. If you want a faster, quieter and more reliable storage option, you can opt for a hybrid solid state drive as well.
Even on the low-end model, the IPS display is bright and vivid, with a clever design where the edges of the aluminum chassis are thinner than many standalone monitors. And as standard, the iMac runs macOS, although Apple makes it very easy to install Windows alongside if you want to continue using your existing Windows software.
3. Apple iMac with 4K Retina display (21.5-inch, Late 2015)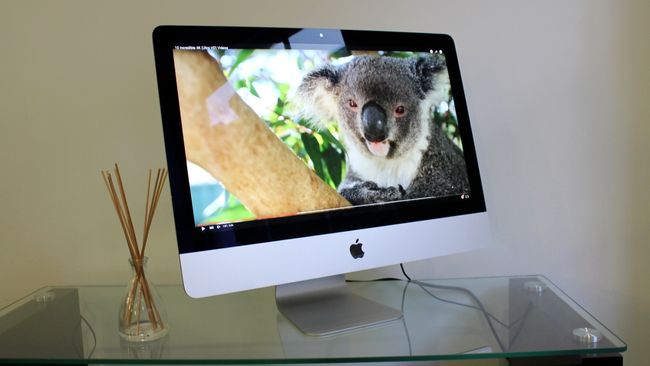 Still stylish, still stunning, but compact too
CPU: Intel Quad-Core i5 | Graphics: Intel Iris Pro Graphics 6200 | RAM: 8GB 1867MHz LPDDR3 | Storage: 1TB Serial ATA Drive @ 5400RPM | Communication: Wireless: 802.11ac, Bluetooth 4.0 | Dimensions (W x D x H): 45cm x 52.8cm x 17.5cm
Boasting a vibrant Retina 4K display that's packed with color, Apple's new 21.5-inch iMac is a small bundle of aluminum joy. Its display's massive, 4,096 x 2,304 pixel-resolution is great for surfing the web in comfort with multiple windows side-by-side in El Capitan's Split View in addition to image and video editing, watching 4K video content and just about everything else.
As expected from an Apple computer, it's a typically well-built machine that, in true iMac tradition, barely takes up more space on your desk than a larger laptop. Apple is bundling the 4K iMac with a superb set of accessories, too including the latest versions of its Magic Mouse 2, Magic Trackpad 2 and its all-new Magic Keyboard.
Just make sure you upgrade the standard spinning hard drive to a 1TB Fusion Drive (or even better, the 256GB SSD) if you want to shell out a bit more cash to eliminate lengthy loading times.
4. Apple Mac mini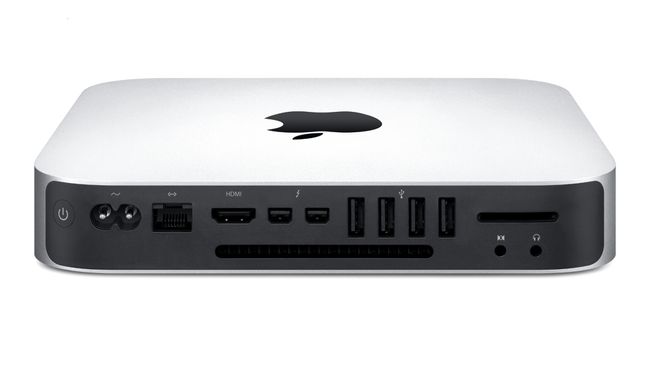 The cheapest way you can go Mac
CPU: Intel Dual-Core i5 | Graphics: Intel Iris Graphics 5100 | RAM: 4GB – 8GB | Storage: 500GB HDD | Communication: Wireless: 802.11ac, Bluetooth 4.0 | Dimensions (W x D x H): 196 x 196 x 36mm
The Mac mini exhibits the luxury of an Apple desktop without the price tag to match. Starting at a mere $499 (£399, AU$779), the Mac mini is barebones yet affordable. Though it ships without the otherwise expected Magic Mouse and Keyboard peripherals, getting to choose your own accessories is, at the very least, liberating.
And, while it hasn't been updated in quite some time on the hardware front, the Mac Mini's Haswell-based i5 processor still chugs along nicely. Plus, with Iris Graphics onboard, you'll get a bit more juice than expected. Combined with 500GB of storage space and 4GB of RAM, the Mac mini is arguably the best starting point for OS X newcomers even if a contemporary makeover is long past due.
With an aluminum shell and simplistic industrial design, the Mac mini represents Apple at its very core. Where it mainly lacks, however, is in performance. Luckily the option for a Fusion Drive, which marries the power of both HDD and SSD technology, somewhat makes up for this inadequacy. A configuration sporting 8GB of RAM is an option too, but if you don't want to shell out the extra cash, the base model will do just fine.
5. Acer Revo Build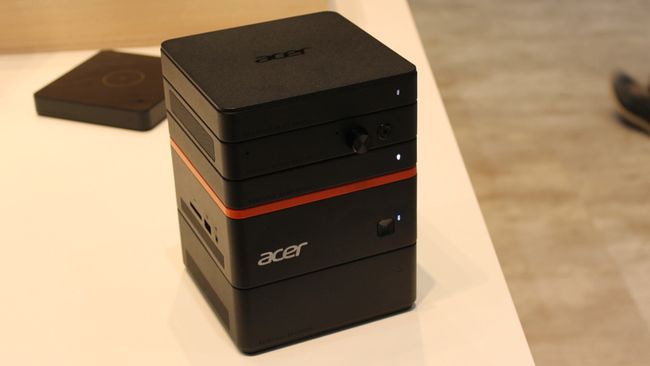 A stackable media PC with plenty of storage
CPU: Intel Celeron N3050 – Core i5 | Graphics: Intel HD Graphics – Intel HD Graphics 520 | RAM: 2GB – 8GB | Storage: 32GB SSD – 1TB HDD | Communication: 802.11ac, Ethernet, Bluetooth 4.0 + LE | Dimensions (W x D x H): 5.3 x 5.3 x 2.2 inches
The Acer Revo Build is one of the few desktop computers you can actually take advantage of on the go in addition to with your at-home setup. Featuring upgradeability that's as easy as stacking Lincoln Logs, the Revo Build is both the perfect media PC and a stellar charging station for your other devices.
Unfortunately, that's assuming you shell out enough for the most expensive configuration, which comprises an Audio Block for built-in sound output, a 1TB hard drive block and even a graphics block for Ultra HD video. The Revo Build packs in not one, but three USB ports, an SD card slot and even DisplayPort. Plus, if your phone is up to task, you can even utilize wireless charging.
6. HP Pavilion Wave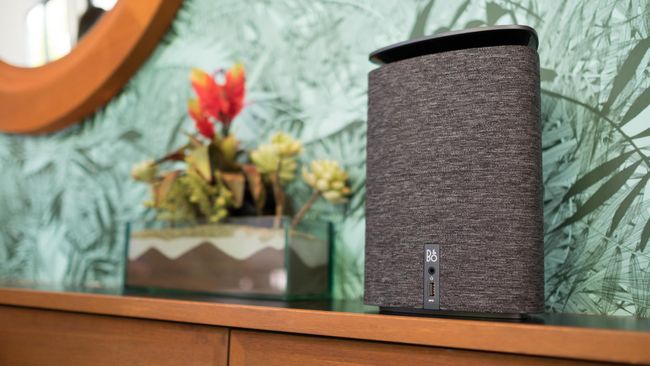 It's a prettier, if less-beefy, Mac Pro
CPU: Intel Core i3 – Intel Core i5 | Graphics: Intel HD Graphics 530 – AMD Radeon R9 M470 | RAM: 8GB | Storage: 1TB HDD | Communication: 802.11ac, Ethernet, Bluetooth 4.2 | Dimensions (W x D x H): 6.81 x 6.62 x 9.25 inches
The HP Pavilion Wave is the latest in a trend of desktops posing as entirely different hardware. This time it's a speaker, thanks to a partnership with Bang & Olufsen, and the HP Pavilion Wave succeeds where others have failed. Rather than muddling the audio quality exerted from the Wave's onboard speaker system. HP and B&O Play have devised a clever cylindrical design that actually improves on sound quality while looking good at the same time.
The HP Pavilion Wave also manages to future-proof itself with Bluetooth 4.2 capabilities, three standard USB 3.0 ports, HDMI, DisplayPort and even a single USB Type-C port.
7. Lenovo IdeaCentre 710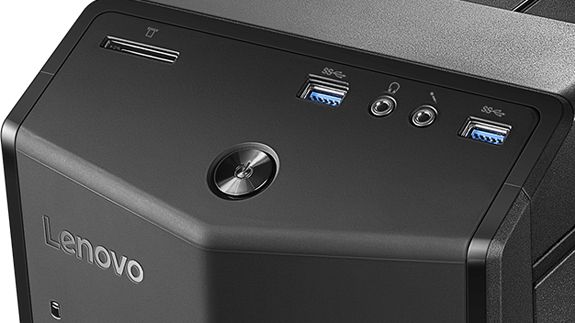 A multimedia aficionado for the whole family
CPU: Intel Core i5 – Core i7 | Graphics: Nvidia GeForce GTX 750 Ti – GeForce GTX 960 | RAM: 12GB – 32GB | Storage: 2TB HDD + 128GB SSD – 2TB HDD + 256GB SSD | Communication: Lenovo AC Wireless, Gigabit Ethernet, Bluetooth 4.0 | Dimensions (W x D x H): 7.12 x 17.98 x 15.77
When it's not busy perfecting its ThinkPad formula, Lenovo is hard at work on its bombastic series of entertainment-centric desktops. Stacked with one of the most powerful Skylake processors on the market combined with a discrete GPU of your choosing as well as your preferred hard drive and solid state drive pairing, the Lenovo IdeaCentre 710 is more than enough for 4K video playback and then some.
Although it's designed more for video editing than twitch-shooting, the IdeaCentre 710 can handle some light- to medium-weight gaming with ease. It might not run the latest Battlefield at the highest settings in 1080p, the IdeaCentre 710 is still far more capable than it has any right to be – and without costing a fortune at that.
Aside from the limited GPU configuration options, the only complaint we have is that for such a high-quality machine, the Lenovo IdeaCentre 710 ships with Windows 10 Home rather than Windows 10 Pro. As a result, you'll need to upgrade manually if you want the option to defer updates or access your desktop remotely.
8. Dell XPS 27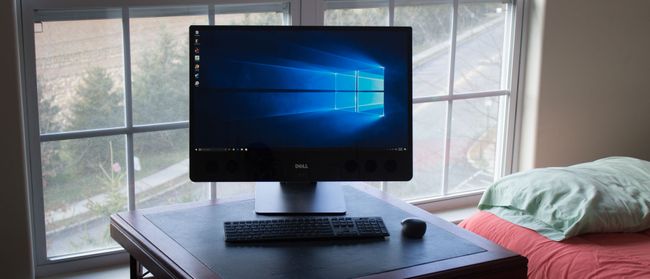 A well-rounded jab at Apple's ageing iMac
CPU: Intel Core i5 – Core i7 | Graphics: Intel HD Graphics 530 | RAM: 8GB – 32GB | Storage: 1TB HDD – 2TB HDD; 32GB SSD | Communication: 802.11ac; Ethernet; Bluetooth 4.0 | Dimensions (W x D x H): 17.1 x 24.6 x 3.16 inches
The Dell XPS 27 is an all-in-one that does it all, and it does so with pristine equity. Resting atop an articulating stand is a massive 4K Ultra HD touchscreen display and a whopping sextet of ear-numbing speakers. Not only is it attractive, what with its silvery metallic finish and uniquely molded mouse and keyboard, but it's also top-notch when it comes to delivering powerful specs.
Its high asking price might see you turn your head in the opposite direction, especially when compared to the more modest cost of a similarly configured HP AIO 27, but it's arguably worth it for the advantages in both looks and performance – not to mention a snug set of peripherals attached. No, there's no HDMI-in or pressure-sensitive stylus, but that's because the Dell XPS 27 knows its audience.
It doesn't cater to gamers specifically, nor was it crafted with designers in mind. Unlike the Origin Omni or even the Surface Studio, the Dell XPS 27 feels most at home with entertainment enthusiasts. Whether you're making your own beats or vibing out to someone else's; watching films or editing them yourself, the Dell XPS 27 should be at the top of your list when shopping around for a new PC.
9. Intel Compute Stick (Core M)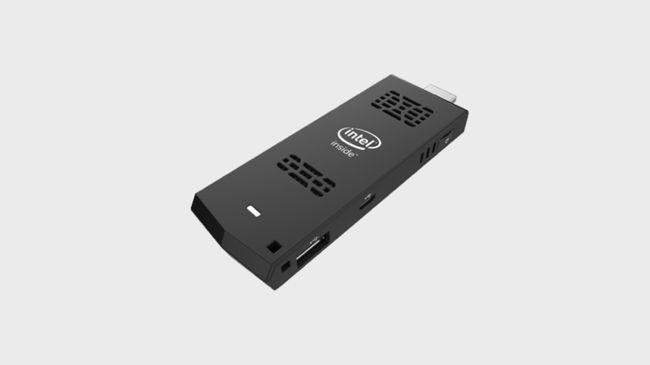 The tiny computer that can
CPU: Intel Core m3 – Core m5 | Graphics: Intel HD Graphics 515 | RAM: 4GB | Storage: 64GB eMMC | Communication: 802.11ac, Bluetooth 4.2 | Dimensions (W x D x H): 38mm x 12mm x 125mm
When we reviewed the original Intel Compute Stick, we were undeniably disappointed by its lackluster performance and ostensibly unnecessary fan integration. Well over a year later, Intel has addressed both of these complaints with one major change: the switch to the company's Core M-series processors.
Whether you're appeased by the Core m3 or you need the slight bump in power exhibited by the Core m5, the Intel Compute Stick offers a solution. Of course, it's still not ideal to pack a fan into a tiny dongle, especially when the Core M CPUs were designed with noise elimination in mind.
But, the Intel Compute Stick still maintains a cost low enough to where it may not matter if it doesn't run completely silent. Its tiny form factor and powerful (for the price) CPU is enough to tide you over nonetheless.
10. Asus VivoMini UN45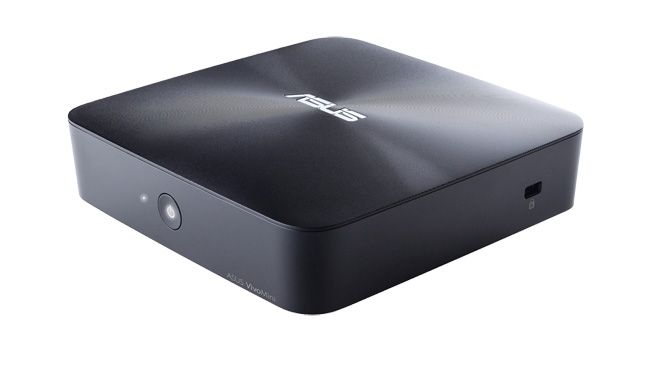 A compact desktop for everyday computing
CPU: Intel Celeron N3000 – Pentium N3700 | Graphics: Intel HD Integrated Graphics | RAM: 2GB – 8GB | Storage: 32GB – 128GB SSD | Communication: 802.11ac, Ethernet, Bluetooth 4.0 | Dimensions (W x D x H): 5.16 x 5.16 x 1.65 inches
Asus is a unique PC maker in that it offers a wide range of computers for a variety of different types of users. You typically won't find in a mini PC with this many configuration options that no matter which one you opt for, the underlying computer remains the same.
The VivoMini UN45 may look like one of Asus' DVD burners, but in reality, it's a full-fledged desktop that can be used as a companion for watching 4K movies in your home theater or it can even be connected normally to a monitor or a TV.
Moreover, the UN45 bears an M.2 SSD regardless of which model you opt for, ranging from 32GB to 128GB. However, if you don't mind the reduction in performance and configure your VivoMini UN45 with an Intel Celeron N3000, you'll get the liberty of a fanless design that's completely silent even when the CPU is under full load.
Source: techradar.com