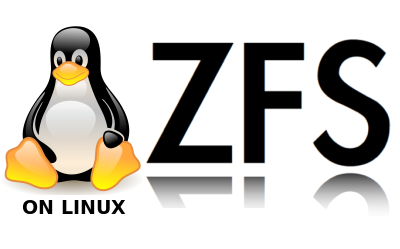 Today, Debian developer Petter Reinholdtsen has informed the community about the availability of the latest ZFS for Linux implementation of the ZFS filesystem for Linux kernel-based operating systems.
For those not in the known, ZFS on Linux is the official OpenZFS implementation for Linux, which promises to offer native ZFS support on any GNU/Linux operating systems, currently supporting Arch Linux, Ubuntu, Fedora, Gentoo, Red Hat Enterprise Linux, CentOS, openSUSE, and now Debian.
From today's brief announcement, it would appear that it took the Debian developers many years to finally be able to ship a working version of the ZFS for Linux software for their Debian GNU/Linux distribution, which users can now install from the main software repositories. zfs-linux 0.6.5.6-2 now lies in the unstable channel, but the latest version upstream is ZFS for Linux 0.6.5.7.
"Today, after many years of hard work from many people, ZFS for Linux finally entered Debian. The package status can be seen on the package tracker for zfs-linux. and the team status page," says Petter Reinholdtsen. "It would also be great if you could help out with the dkms package, as it is an important piece of the puzzle to get ZFS working."
ZFS for Linux is also available on Ubuntu 16.04 LTS
Debian appears to be one of the last popular Linux kernel-based operating systems to include the ZFS for Linux packages in their software repositories, as Canonical beat them to it by a few months, as the recently released Ubuntu 16.04 LTS (Xenial Xerus) distribution ships with full ZFS support.
And it looks like their ZFS for Linux implementation borrows a lot of patches from Ubuntu, at least according to the changelog for zfs-linux 0.6.5.6-2. Therefore, if you've been waiting to try ZFS for Linux on Debian, you can do it right now, and don't forget to help the Debian devs with the testing of the DKMS package too.